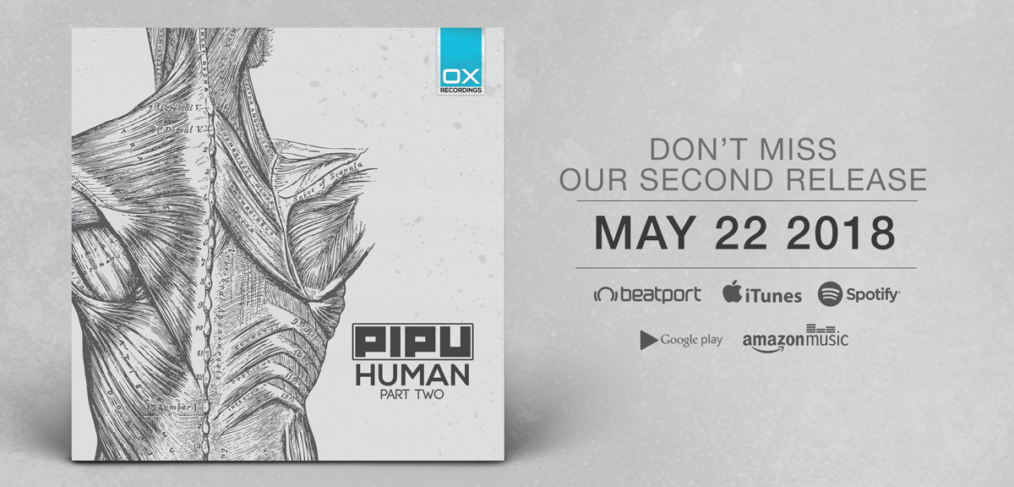 Human Pt. 2 by Pipu is coming on May 22 2018
Just over a month after the previous release, OX Recording presents Human Pt 2, the new work by Pipu released on May 22 on all the major digital stores. The essence of modern Drum and Bass is synthesized in two tracks, which with their groove and great energy will capture your mind making it dance continuously. An excellent musical work by a multifaceted artist always looking for new sounds and stimuli, faithful to melody and electronic and acoustic sounds.
The tracks are already bookable on Amazon Music that as always offers to all its users the ability to listen to dnb songs before purchase. Follow the link, we'll talk on May 22nd!