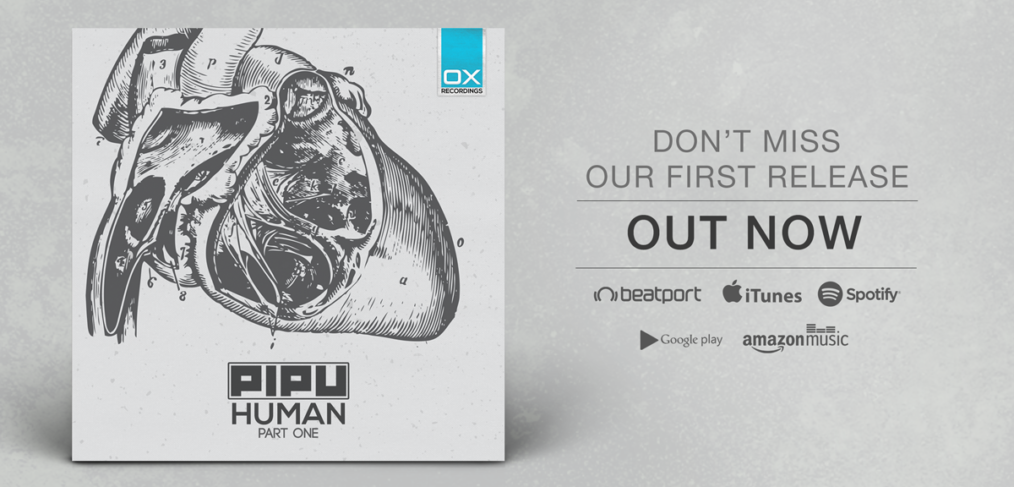 The first Ep on OX Recordings by Pipu is finally here. Human pt.1 is a liquid dnb ep that combines modern synth sounds with the acoustic sounds of guitars. The first step of our label towards new musical frontiers.
Composed of two different tracks, very close for content and style, this Ep is part of a series of 3 Eps that emphasize human frailty, the tendency to make mistakes, but also the strength, the energy that grit and perseverance allow to reach any goal.
The Ep includes 2 drum and bass tracks, absolutely not to be missed, to be enjoyed in tranquility in headphones or to dance with friends. The clever use of the voices, cut out in loop, makes the tracks particularly dynamic, sounds that combined with the well packaged drum sounds make a unique product that best represents the sound of OX Recordings' new school drum and bass.
Read More

›